One of the magical things about crochet is how we can get so many different variations with a single stitch. A somewhat forgotten stitch is half double crochet. It's a stitch that is neither too tight nor too loose and very versatile for any type of pattern.
One of the variations that we want to show you is half double crochet through the third loop. It's very simple, we just have to figure out where to stick the crochet hook.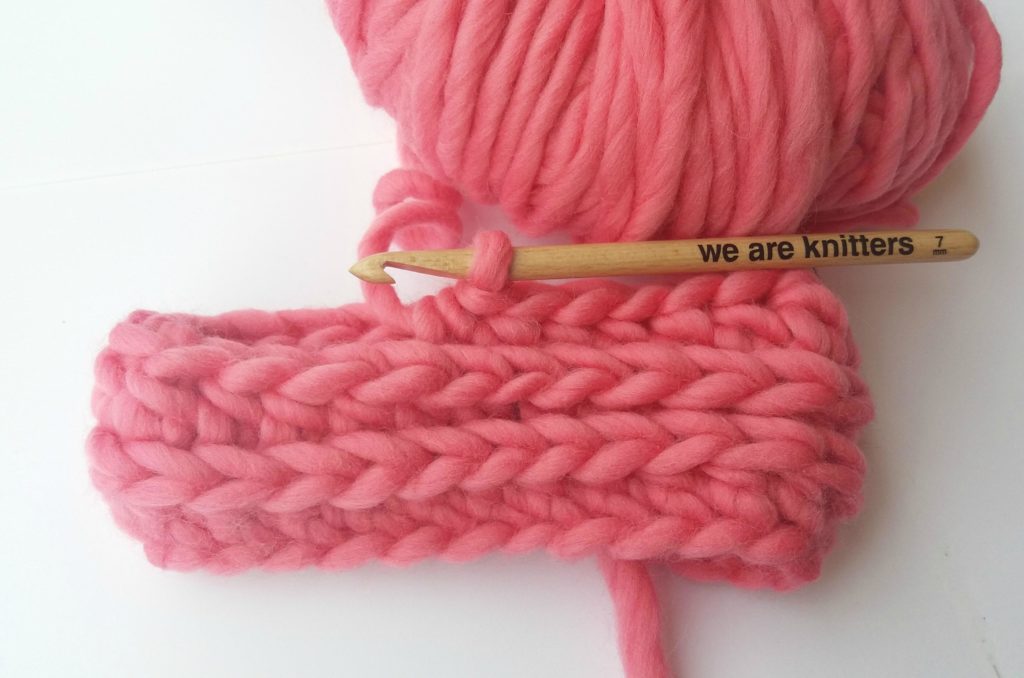 swatch
To keep the effect the same side on each row, we'll crochet in the round, but you can also work it flat.
Chain however many stitches you like using your WAK crochet hook. Join the first chain to the last using a slip stitch.
Work the first round in half double crochet.
We'll start the second round. This is when we have to look at where we put the crochet hook. This is the first loop, that is, the front of the V, which are the two main loops that remain whenever you crochet. Not here!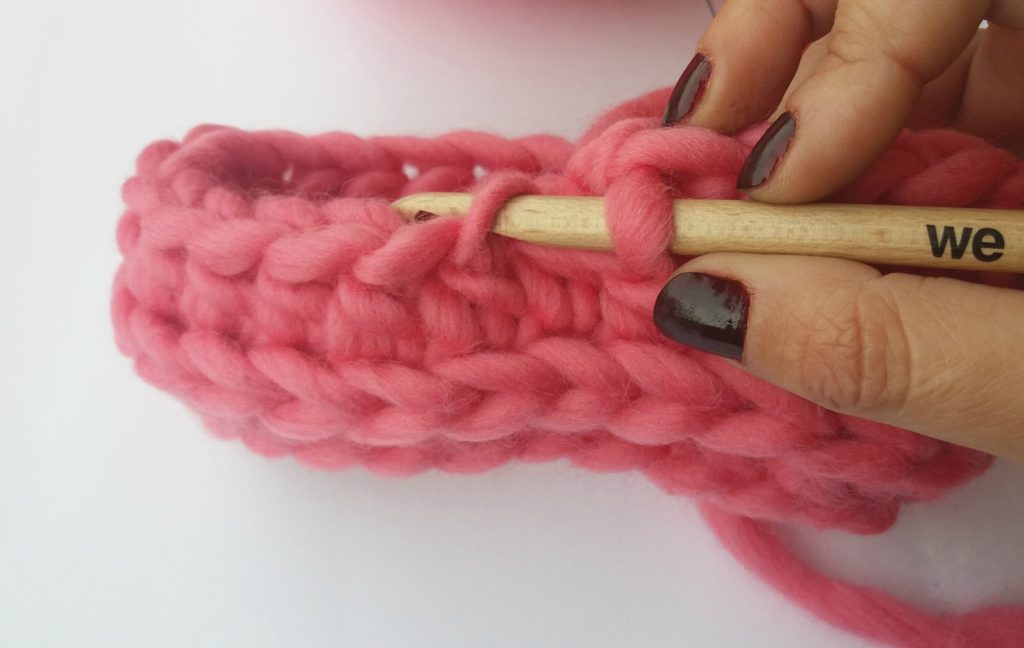 first loop
Esta sería la segunda hebra, que es la hebra de detrás y forma parte del bucle principal de la V. Por aquí tampoco vas a clavar el ganchillo.
This is the second loop, which is the strand from behind and is part of the main loop of the V. You won't go through here either.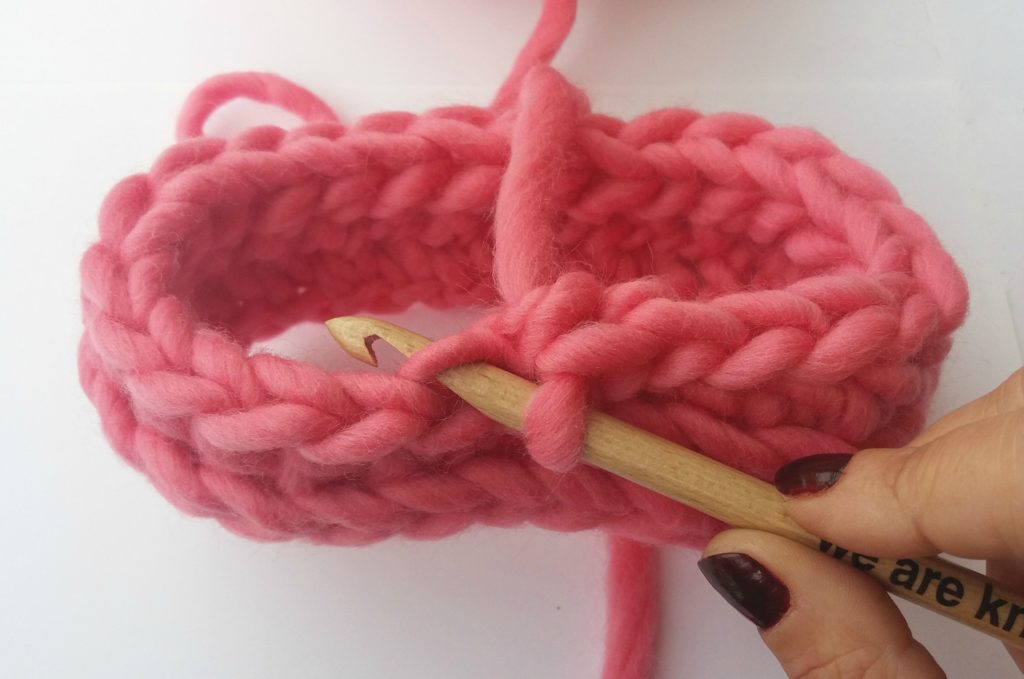 second loop
And where is the third loop? It's behind the main loop, and this is where you should insert your crochet hook.  So we started the stitch by grabbing the thread and inserting the hook into the third loop.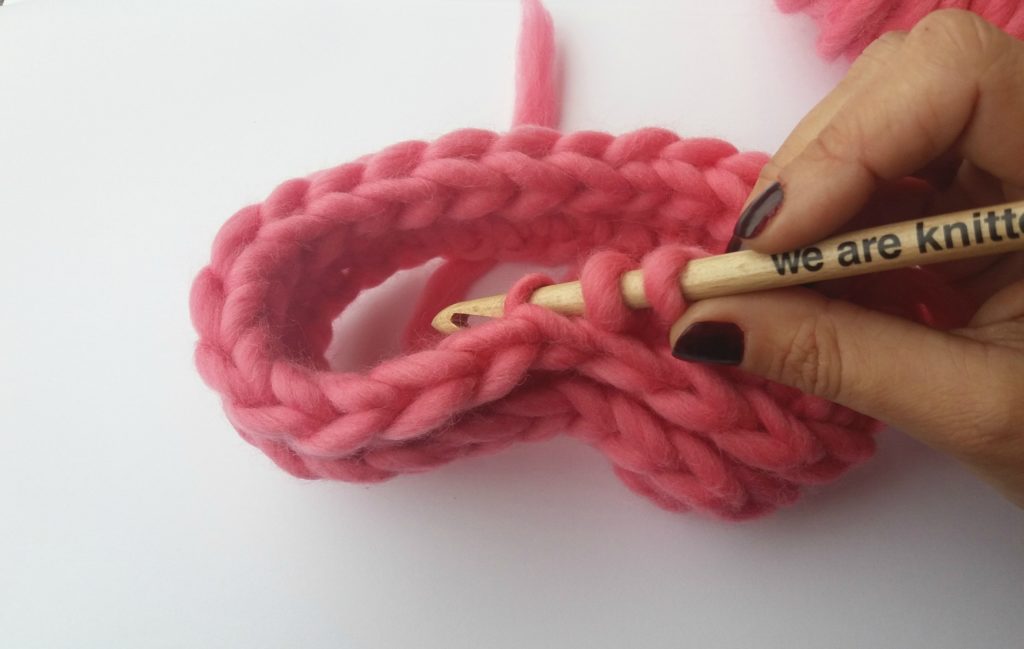 third loop
Now pick up the thread again and pass it through.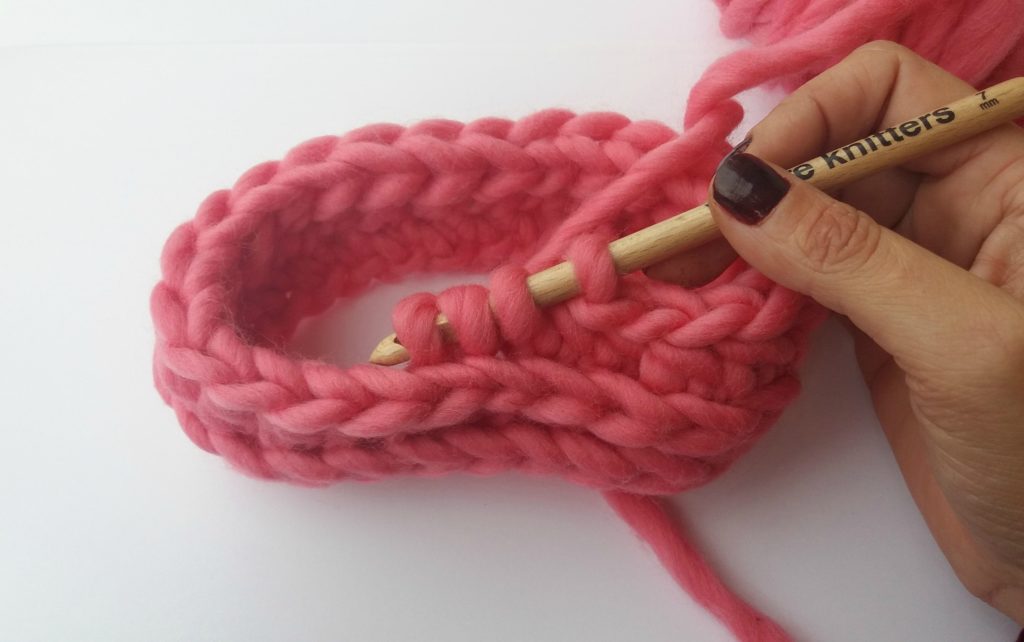 second step of the stitch
Wrap the yarn and pass it through the three loops that you have on the crochet hook and voilà! As you can see, a braid remains at the bottom of the row you're working on. You can use this technique on almost all crochet stitches: single crochet, double crochet, half double crochet, triple crochet, etc.
Don't forget to show us the final result of your work using the hashtag #weareknitters on social media.