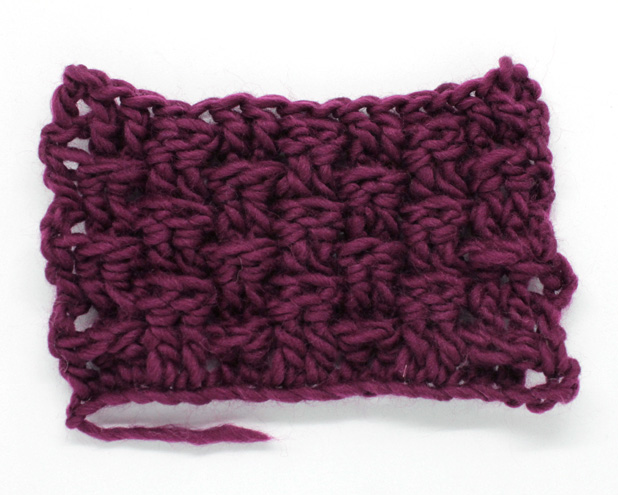 Winter is coming and it's time to bundle up. The stitch we bring you today is very easy and fun to do. Basketweave stitch is an easy variation of rib stitch and creates a thick fabric. It's also reversible so it's perfect for making blankets, scarves, beanies….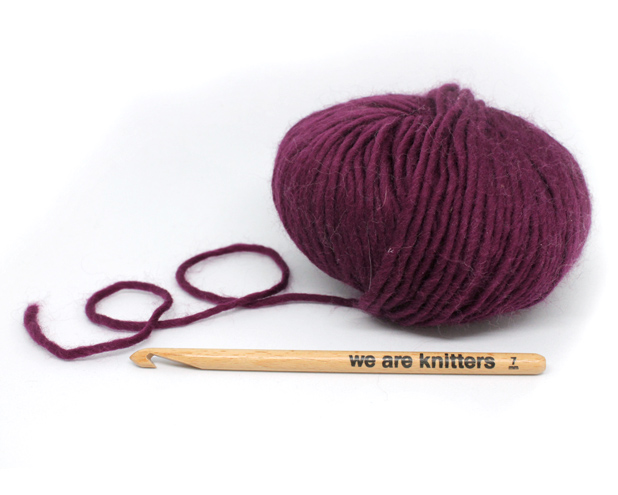 For this stitch you will need a 7 mm crochet hook and some petite wool in your favorite color.
This stitch is so easy that you only need to know how to make chains and double crochet. Basketweave stitch is actually just a variation of rib stitch. You can refresh your memory on how to do this stitch in our blog post "How to crochet 2×2 rib stitch".
For this stitch we need to start with an even number of stitches in the foundation chain. For this example I started with 14 chains.
Row 1: Chain 3, which will count as the first double crochet. Work the entire row in double crochet.
Row 2: this row starts with 3 chains. Next we work two front post double crochets, then two back post double crochet. Then two front post double crochet and two back post double crochet the same as if you were crocheting rib stitch. When you reach the last stitch finish the row with one regular double crochet.
Row 3: start with 3 chains. Where you did two front post double crochet in the last row now work two back post double crochet, and vice versa. Finish the row with a double crochet worked into the third chain of the chain 3 of the previous row.
Repeat rows 1 and 2 until you reach the end of your project.
You can watch how to do the first few rows in this video.
Now that you know how to do the basketweave stitch, get your creative on and share your projects on your social networks using the hashtag #WeAreKnitters so we can see them too.