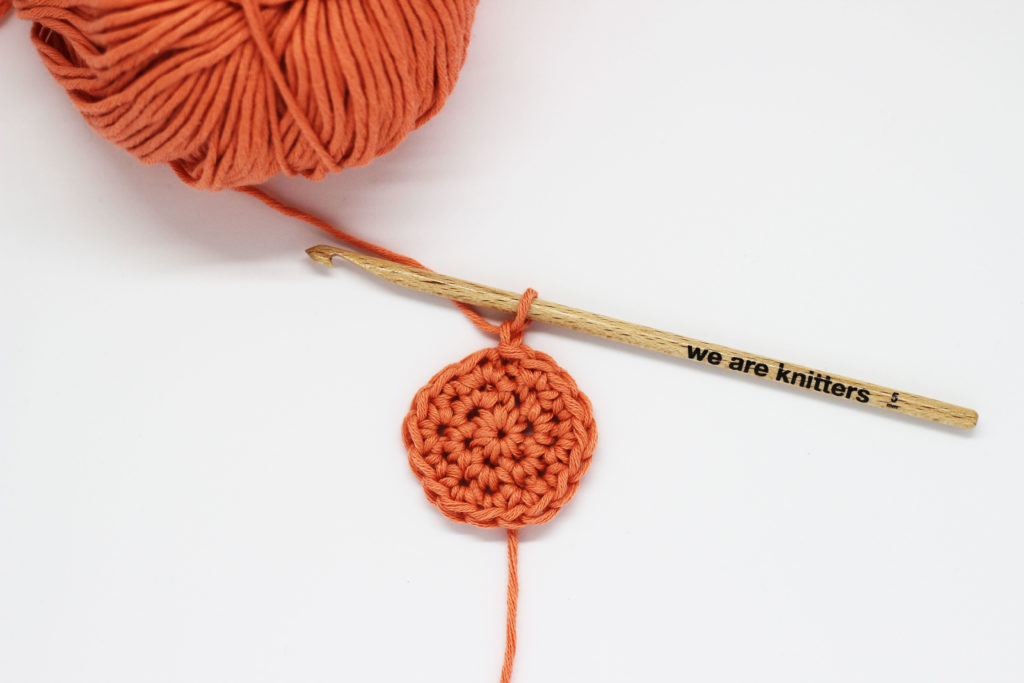 If you've ever seen the famous granny squares and fallen in love with their color and shape, or seen summer handbags made with chunky cotton that you'll carry all summer, whether on the beach or in the mountains, or berets and crochet hats … they all start from the same stitch: they're all made using circular crochet. Stick with this post, and we will teach you how to do it.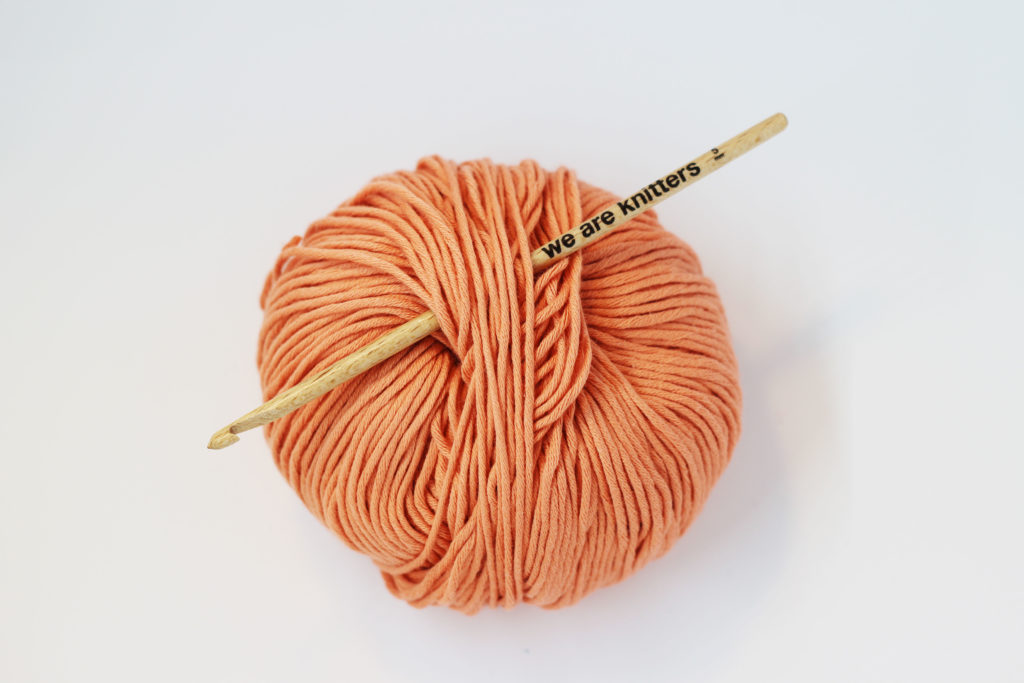 For this tutorial, we're using a 5mm crochet hook and a skein of our Pima cotton.
Before beginning, the only things you should know how to do are chain, single crochet, and slip stitch.
There are two ways to crochet in the round: closing the rounds or working in a spiral. In this example, we show how to crochet, closing off the rounds with a slip stitch:
Make a magic circle and crochet the stitches indicated in the pattern inside the circle. In this case, we're going to use single crochet. You can check out our video "How to crochet the magic circle" to see how to make it step by step.
Make a slip stitch, inserting the hook into the first stitch. This will close the round. When crocheting in the round, you'll always be working on the right side of the work. You should not turn the work at the beginning of the row, as you will begin a new row in the same stitch where you end the last one.
To begin a new row crochet the number of chains that correspond to the stitch you're using. One stitch if you're using single crochet. Three stitches if using double crochet… In this case we're going to crochet the row in single crochet, so we only need to make one chain.
Crochet the stitches, spreading the increases as indicated in the pattern. In this case, we're going to make one increase in each one of the stitches. Remember that the turning chain always substitutes as the first stitch and you should count it as such.
Once you have crocheted all the stitches on the row, close it off with a slip stitch into the turning chain that began the row.
On the next row, you should follow these same steps: begin the row with a chain, make the corresponding increases, and close the row with a slip stitch into the turning chain.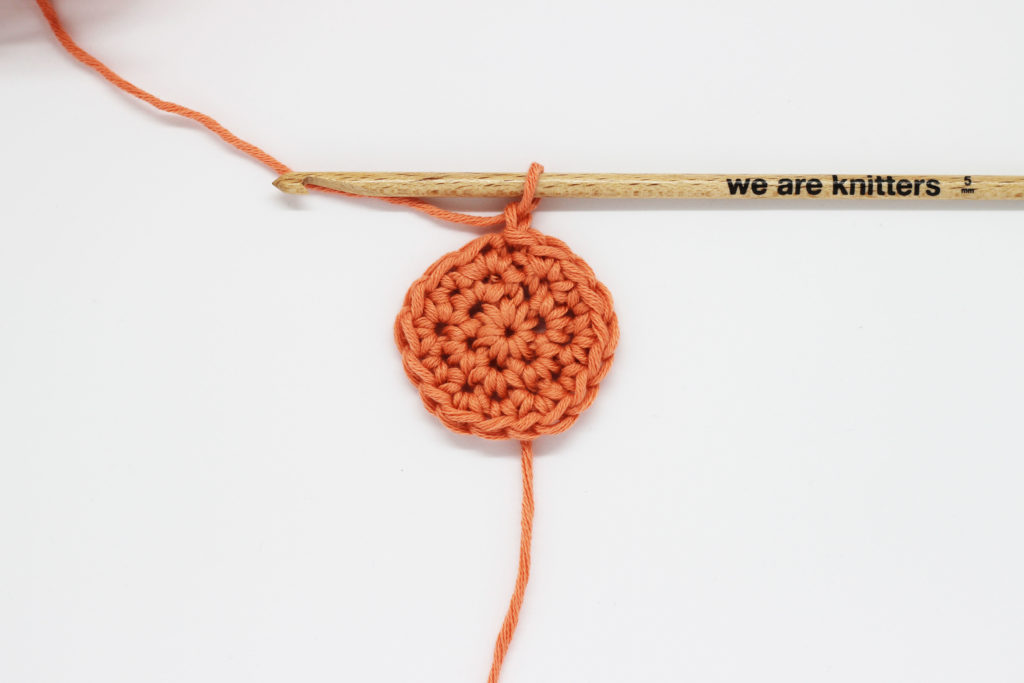 As you can see, crocheting in the round is very fun and easy. Also, we hope that you will share your progress using this technique with us on social media using the hashtag #weareknitters.