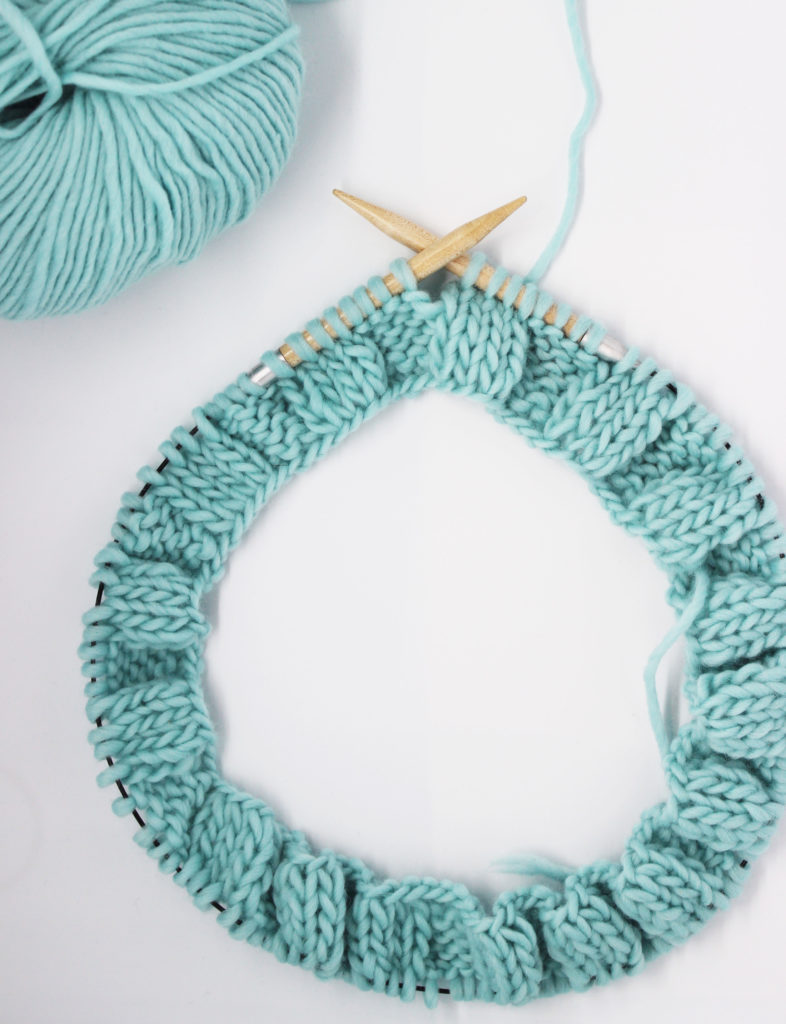 Have you ever dreamed of finishing a project that didn't have to be seamed? Today we care going to teach you a new technique: knitting in the round. A very versatile technique that allows you to knit sweaters from beginning to end and wear right away. It's the most useful method for making hats and snoods. It seems complicated, but once you've learned it, you'll want to knit everything in the round.
MATERIALS
For this tutorial, we've used an 8mm circular knitting needle and one skein of our Petite Wool.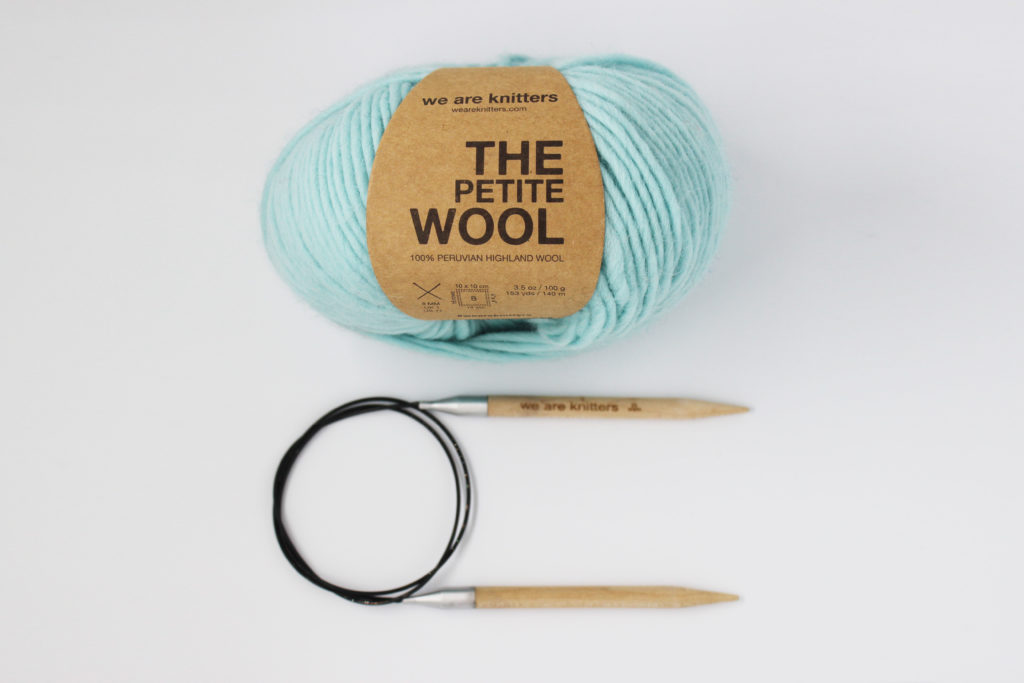 Now, step by step, we'll teach you the basic techniques that you should know to knit with this technique.
How to cast on stitches with a circular needle
Once you have cast on all the stitches, before you join the ends and begin knitting in the round, you should be sure that all of the stitches are going in the same direction and that none have twisted on the cable.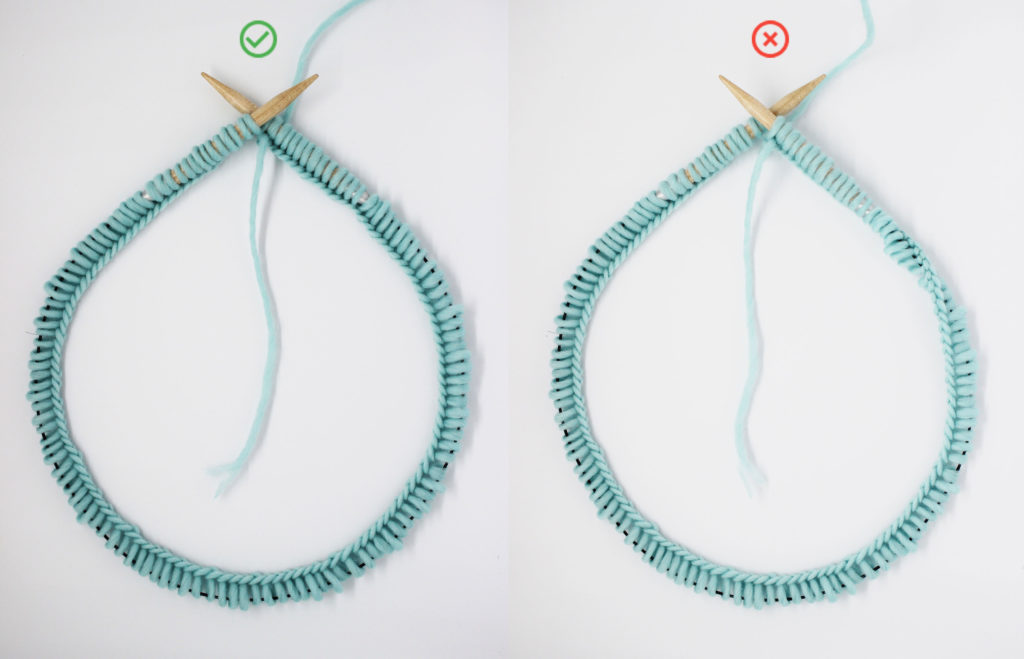 How to knit (continental method)
Using a circular needle, you can knit both with the English method (with the yarn in your right hand) and the continental method (with the yarn in your left hand). We'll show you how to use the latter, since it makes knitting in the round super fast and easy 😉 It's important that you place a stitch marker or a scrap of yarn between the first and last stitches to know where the row begins and ends. This way you can keep track of rows more easily.
How to purl (continental method)
You should also know that when you knit in the round, you won't have wrong-side and right-side rows, since you'll always work the stitches on the same side and in the same direction. For example: if you knit all stitches, you'll have stockinette stitch.
We hope that you've liked this post and that we've encouraged you to start practicing with a circular needle—it's addicting! We also hope that you share your progress using this technique with us on social media using the hashtag #weareknitters.