New! At We are knitters we love surprising you with new products. This time I recommend adding a faux fur pompom to all of your beanies, you can add one to all of the We Are Knitters beanies, just add them to your shopping cart.
I am going to show you how to sew this pompom onto a beanie, the Duke Beanie, that I made with Meripaca in salmon. These are the materials that you will need: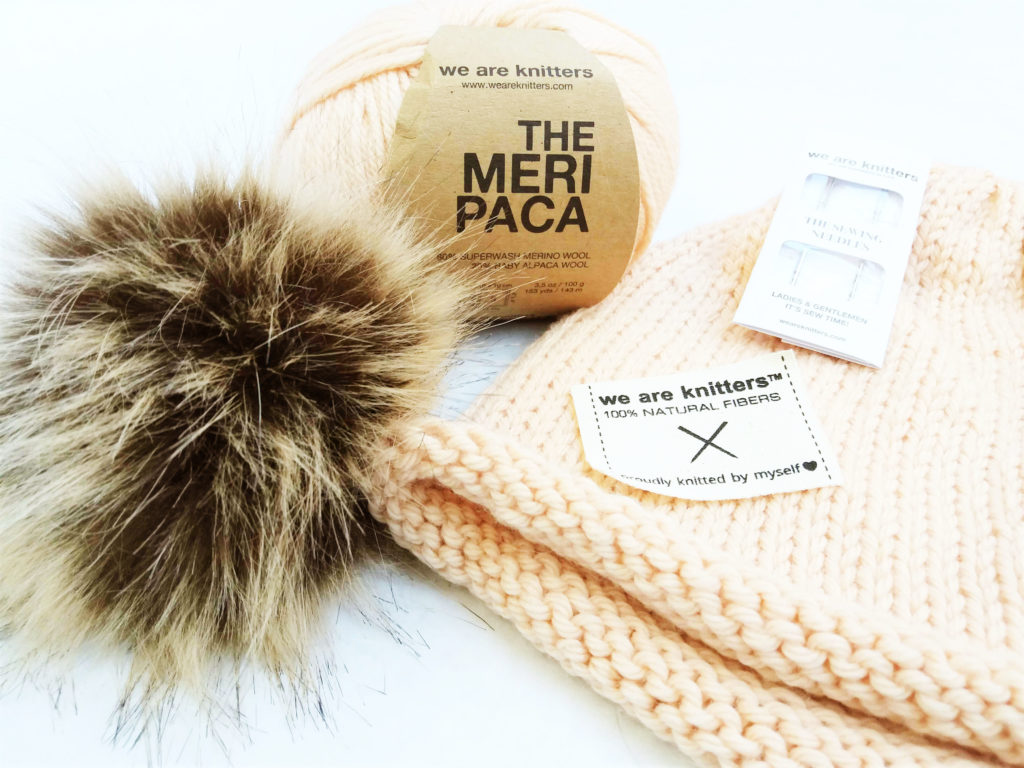 As you can see the pompom already has a snap fastener on it so it will be very easy to add to your beanie.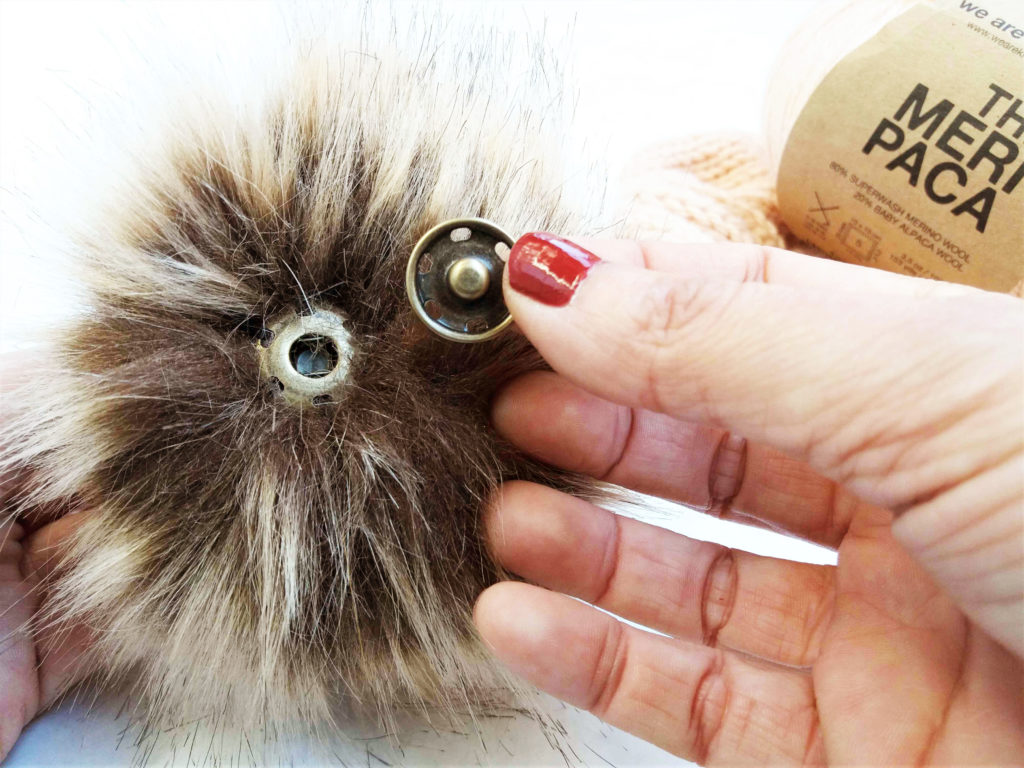 All you have to do is separate the two pieces of the snap fastener and place the loose piece on the top center of the beanie.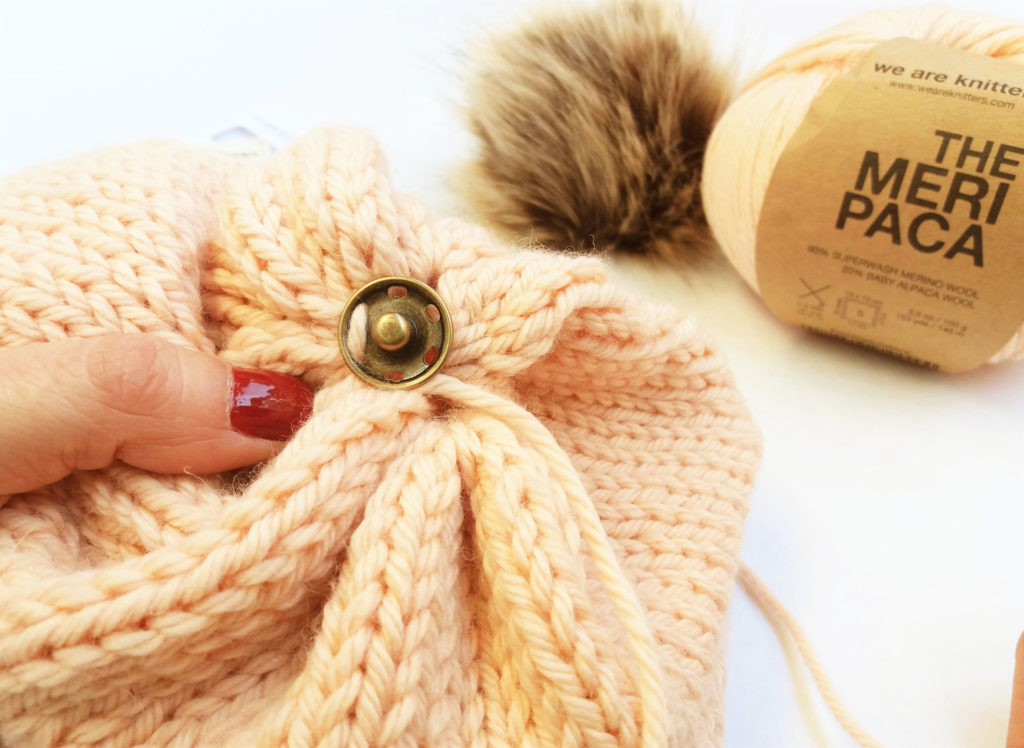 Once you have it positioned in place you just have to sew it, the fastener already has holes in it to make it easy to sew to the top of your beanie.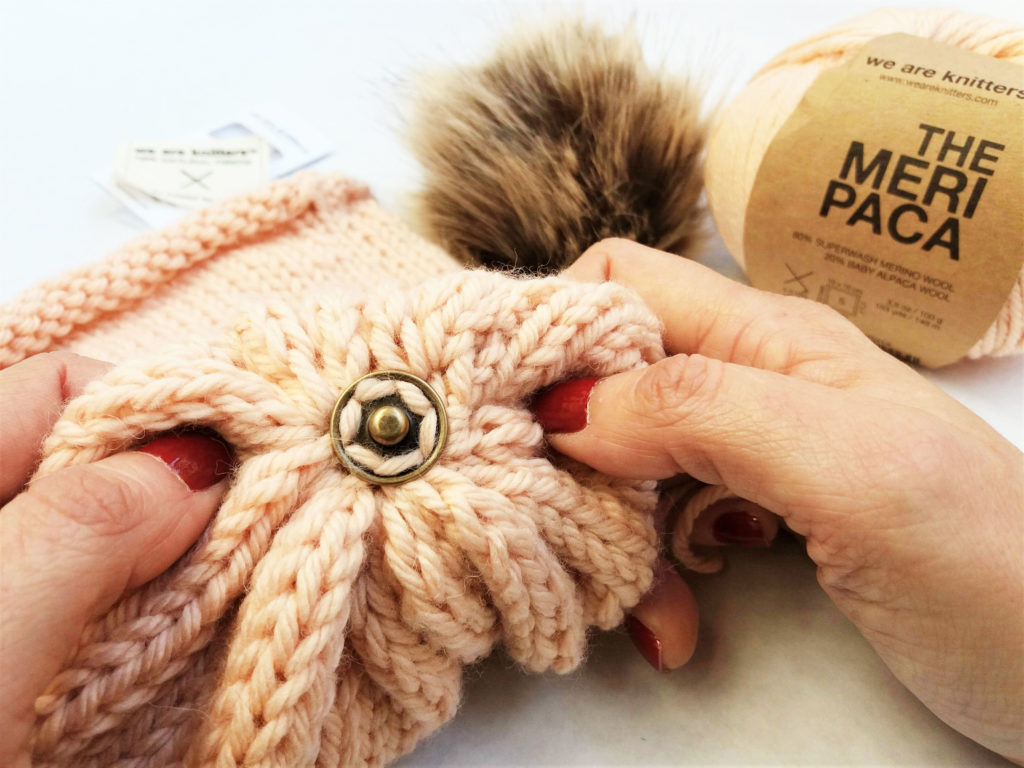 Now just snap the pompom into the base you just sewed on.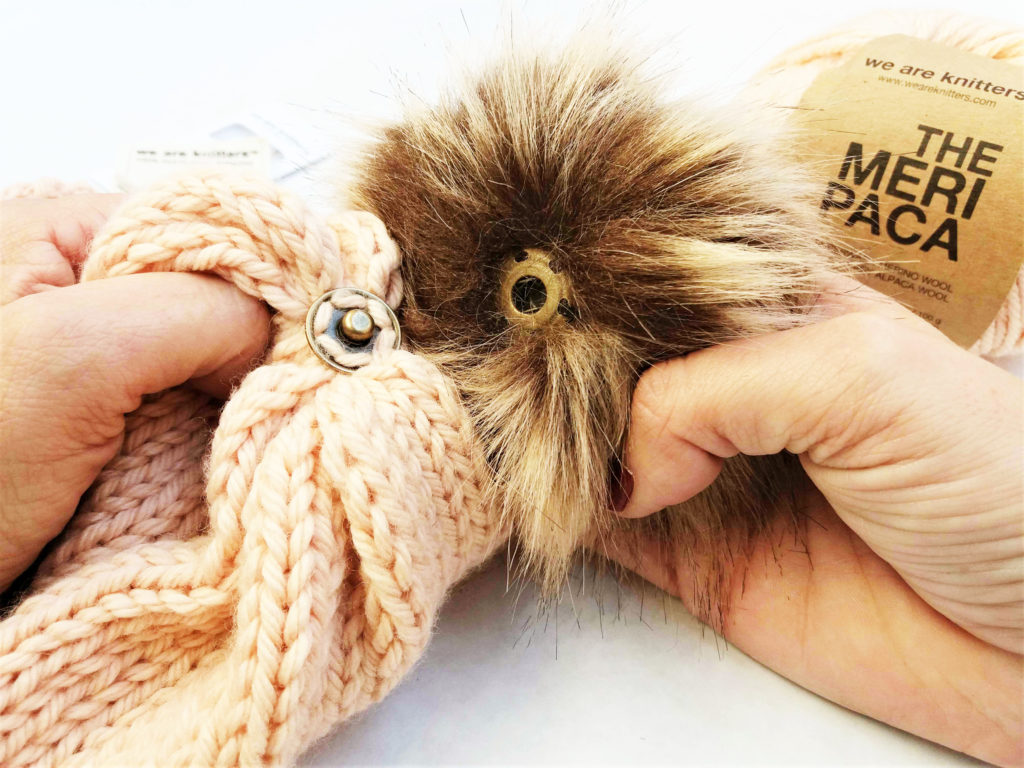 Now you have your personalized beanie. It couldn't be easier! Now you just have to choose the beanie and pompom that you want and then add pompoms to all your beanies. Remember to take lots of pictures and post them on social media with the hash tag #weareknitters.