Have you ever bought or seen socks or mittens that are lined with wool? It's a technique that uses the scraps of wool left over from looms. The mittens or caps or socks were knitted then pieces of wool were interspersed to add more warmth inside.
Wouldn't you like to have some mittens or any other warm garment for the winter? Well this technique is very easy, and with some We Are Knitters bulky yarn you can make mittens, socks, or a hat for you have to go out in the snow. You can adapt any pattern you have and use this stitch. We've worked with worsted weight yarn and pieces of bulky yarn.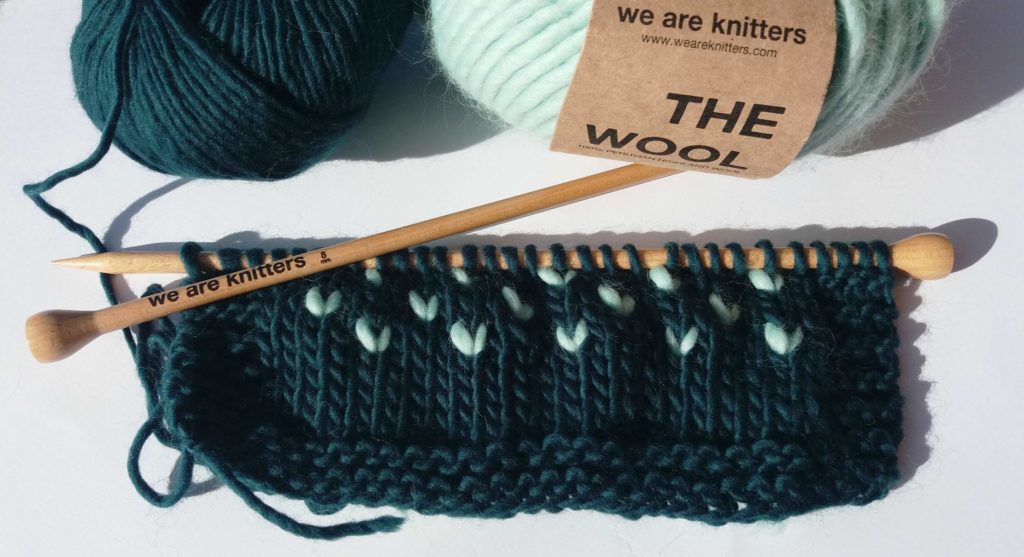 Work in stockinette stitch until you reach the sport where you want to add the wool. Insert the right needle into the row below and add the piece of wool by wrapping the needle the yarn and pulling it through the stitch.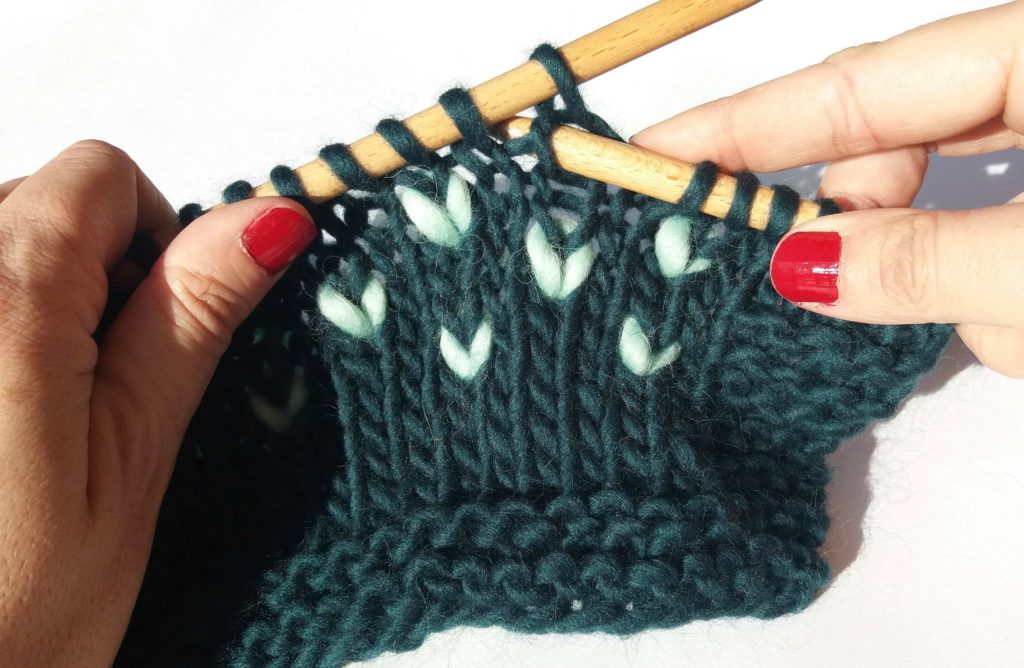 Now knit the stitch with the worsted weight yarn, but without dropping the stitch from the left needle.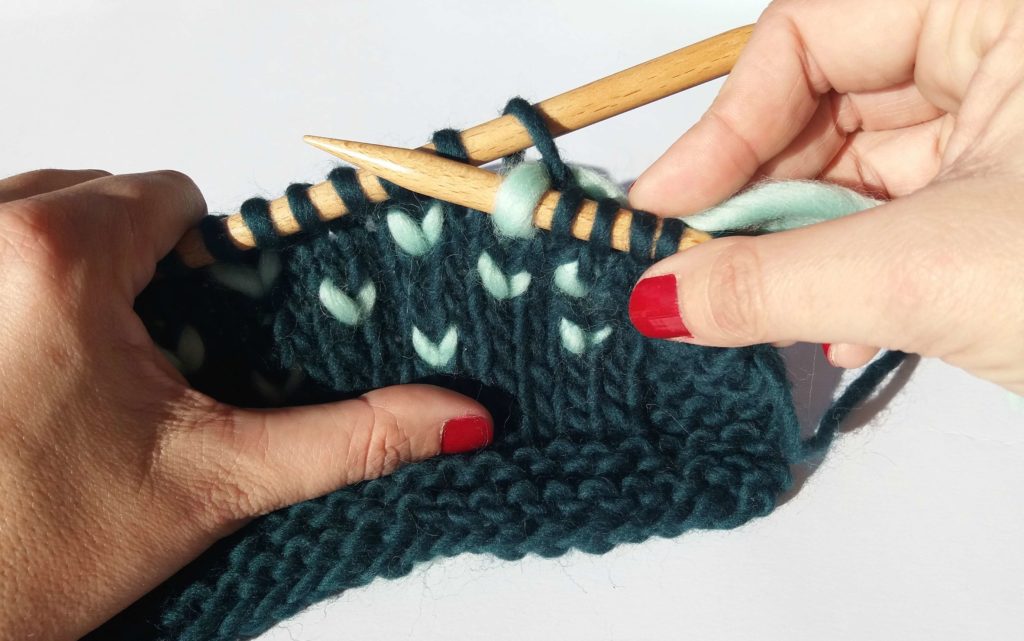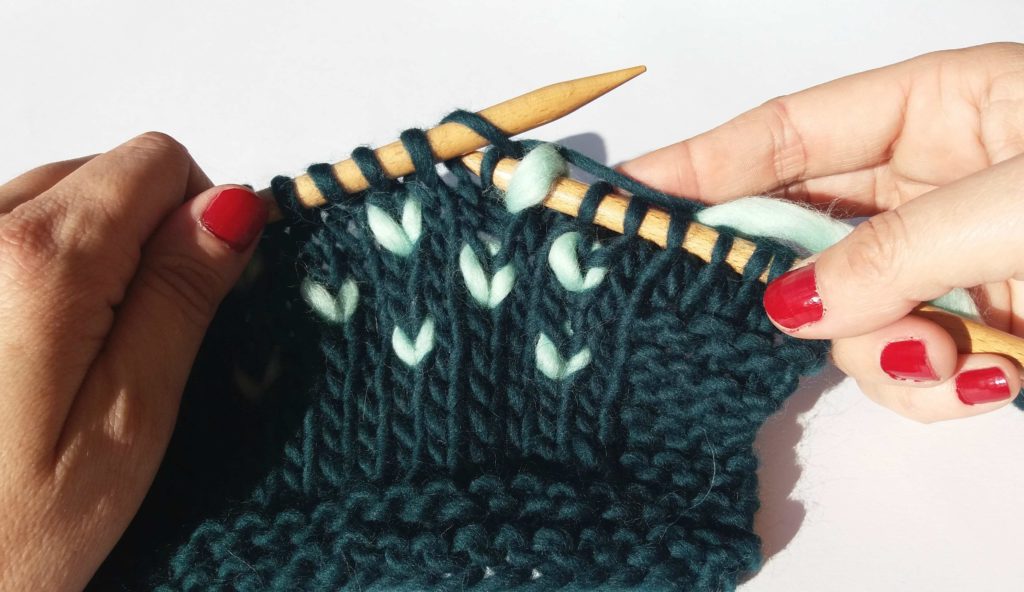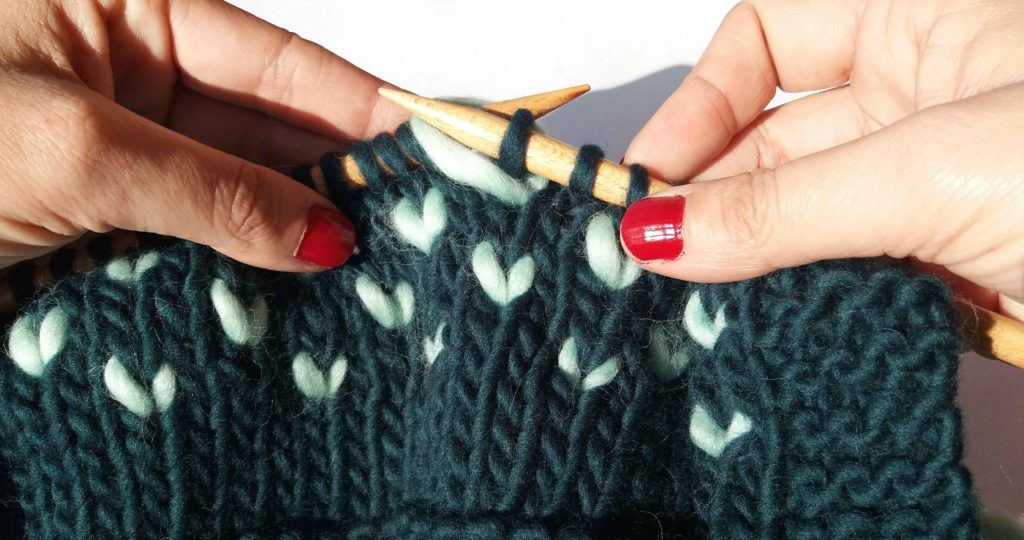 Pass the strand of bulky yarn over the stitch you just made as if you were casting off and tighten the thrum from behind.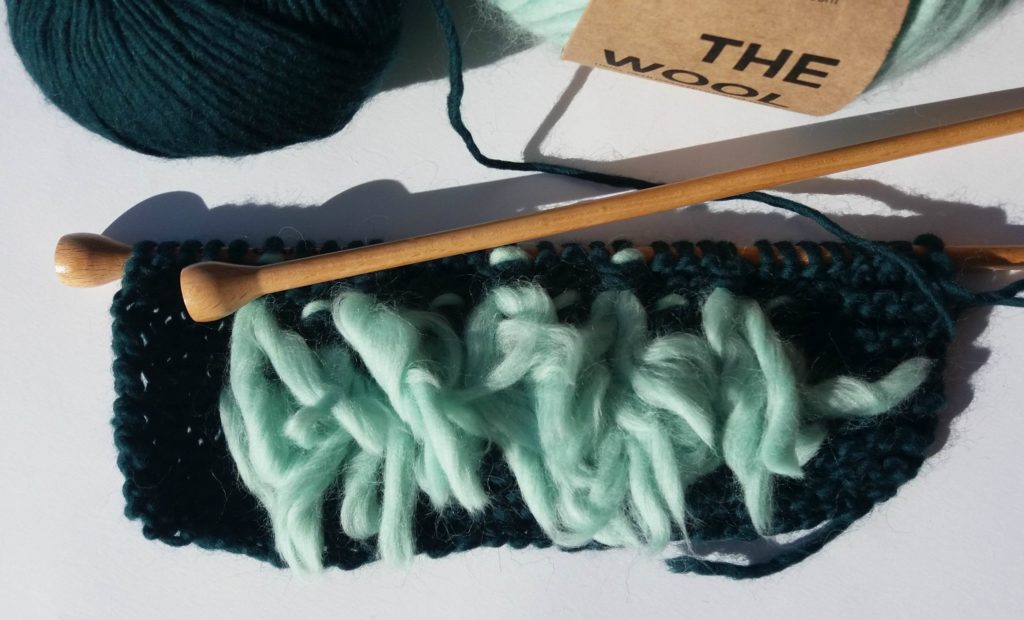 Continue working in stockinette stitch, adding the thrums every 4, 5, or 6 stitches. Purl all stitches on the wrong side rows and add thrums on the right-side rows.
If you have scraps of bulky wool from We Are Knitters, you can also use different colors. It will be easier if you have the different pieces of yarn already cut so you can knit faster. On the inside you can rub the wool a bit, so that it will be felted the piece will be warmer.