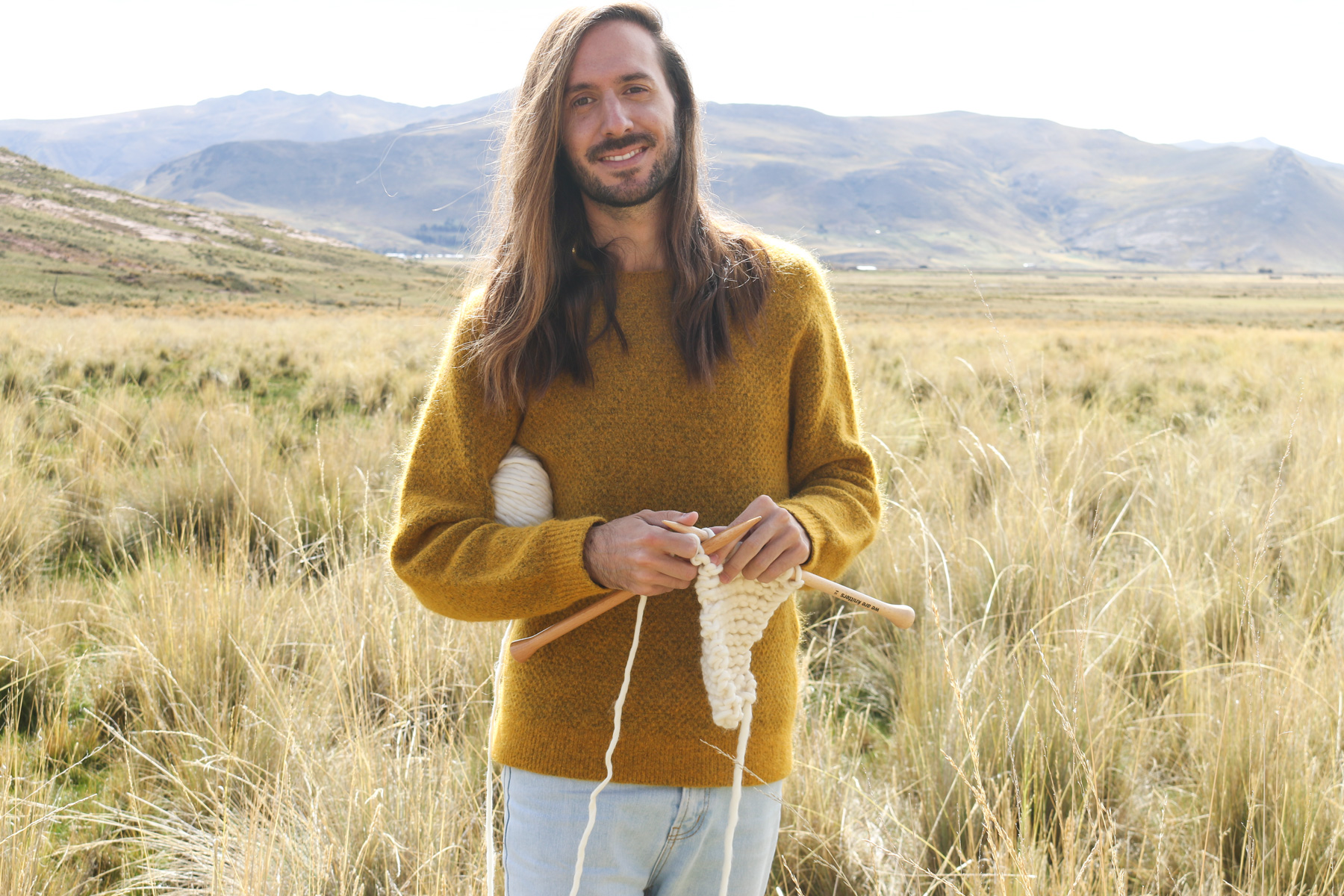 It's been said in the office that you have wonderful hair. Would you reveal your secret?
Pure genetics. Can't say anything else…
What did you want to be as a child?
Oh! many things! As a child I wanted to be an ambulance driver, because of the noise and lights, I suppose. Then, I wanted to be a dentist for many years. Later, when I was growing a bit older I noticed that I really enjoyed aesthetically pleasant things, such as colors, different textures and forms. I guess I was predestined to this type of work.
What do you want to be when you grow up?
I love to paint, but I have totally abandoned it. It is a pending matter that I would like to take back and explore in depth in the future, so who knows … Maybe in a couple of years I'll be able to say that I am a painter!
You have founded a great knitting company, do you apply this "knitting-philosophy" to your day-to-day life out of the office? Have you managed to teach how to knit to someone close? Do you plan to do it?
Sure! I taught my sister as soon as I started with WAK and a couple of friends. Now they all know how to knit by themselves and have knitted a couple of scarves and hats.
How is one of your days in the WAK office?
Bufff, it depends a lot on the day: sometimes it is a meeting after another; then on a different day we can be all day in a photoshoot because we are going to launch a collection shortly… Others for instance might be travelling to the countries in which we are present, generally France, Germany and the US and then I have much more boring days where all I do is replying to tons and tons of emails that I ge ton my inbox daily. Anyway, I can't say I get bored. And yes! I'm 24/7 attached to my phone … I think it has already become an extension of my body.
No one said it was easy, what has cost you the most in these years? The greatest sacrifice? And the greatest satisfaction?
The greatest satisfaction is clearly to see how far we have come and the new challenges that are emerging. It is very gratifying to see that things are slowly coming out and that there are people who love your work and creations. I really like to read the comments that come to us through Instagram or Facebook, both positive and negative. From the latter is learned and improved a lot.
The biggest sacrifice I suppose is not being able to disconnect at any time. At this point I see normal being on the beach on vacation and having to answer emails. But well, I can't complain, it's the job and way of life that I have chosen and that has a positive counter part that is much greater than the "negative" one.
What is your favorite moment to knit?
I must admit that as time has gone by I have been knitting less and less. But if there's a moment I like, it's after dinner when I'm watching a trendy TV show that I can only binge watch. I love being able to use the hashtag #knitflix 😉