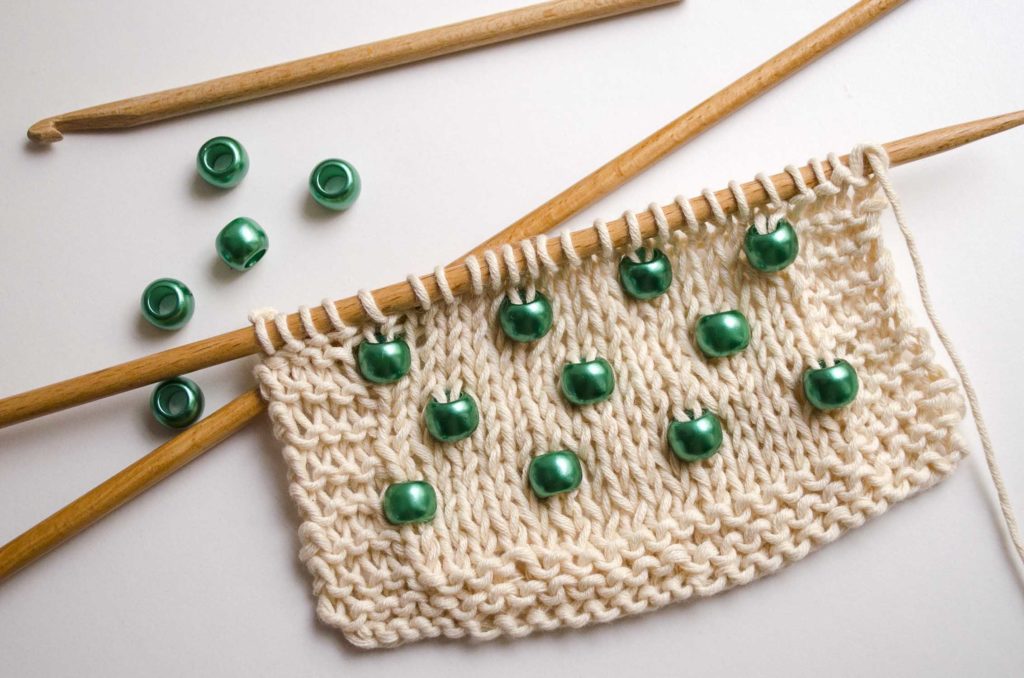 If you've always wondered about a simple and easy way to add beads to your knitting projects, in this post you will find the solution! There is no need to first thread the beads onto the yarn, nor to learn difficult techniques so that they are well secured right where you want them…The only difficulty will be deciding on which of all your WAK clothes you want to add them. 😉
Choose the beads that you like most, your work, and don't forget your 5mm wooden crochet hook, because it will be the essential tool for this tutorial:

To place beads in your knitting project you only have to take one precaution: that the beads that you choose fit in the crochet hook you use, as you have seen in the video. Follow these steps to place them at any point:
1.Work until you reach the point where you want the bead.
2.Insert the crochet hook into the bead and then, with the bead on the crochet hook, slip the next stitch from the left-hand needle as if you were to purl it.
3.Pull the stitch you have slipped through the bead with the help of the crochet hook. The bead should now be inside the stitch, and the stitch will be attached to the crochet hook.
4.Return the slipped stitch to the left-hand needle.
5.Finally, work the stich with the bead in the usual way.
Repeat these steps each time you want to place a bead.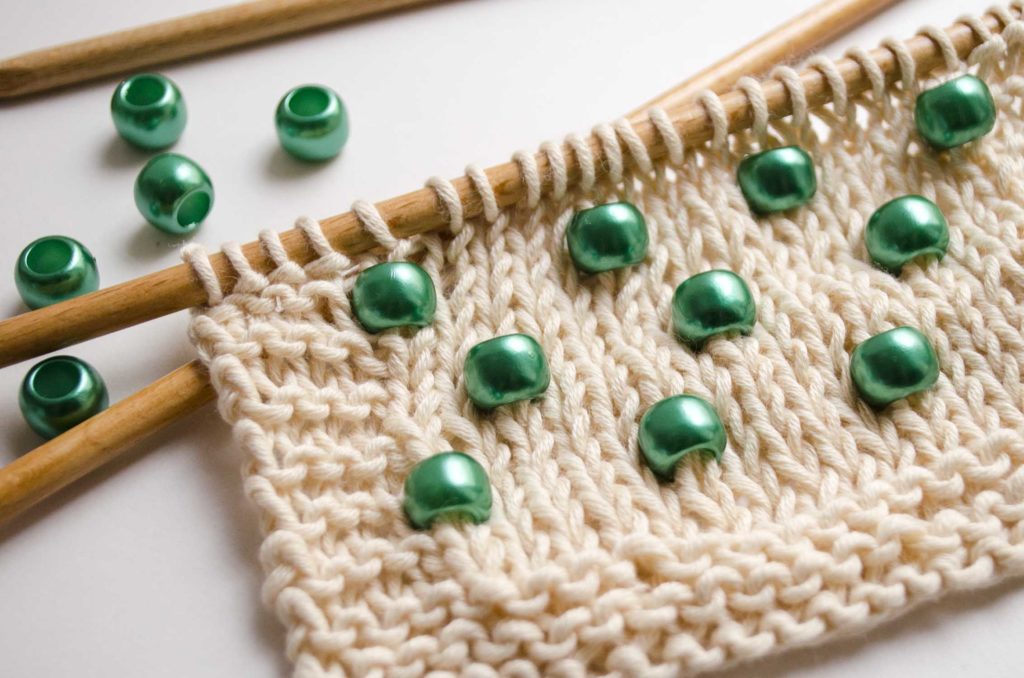 Super easy and suitable for all levels! We've used our Pima cotton as an example, but there's nothing stopping you from placing beads in your wool projects as well. It's an easy way to customize your knits from jerseys to hats to cushions. More personal, impossible 🙂