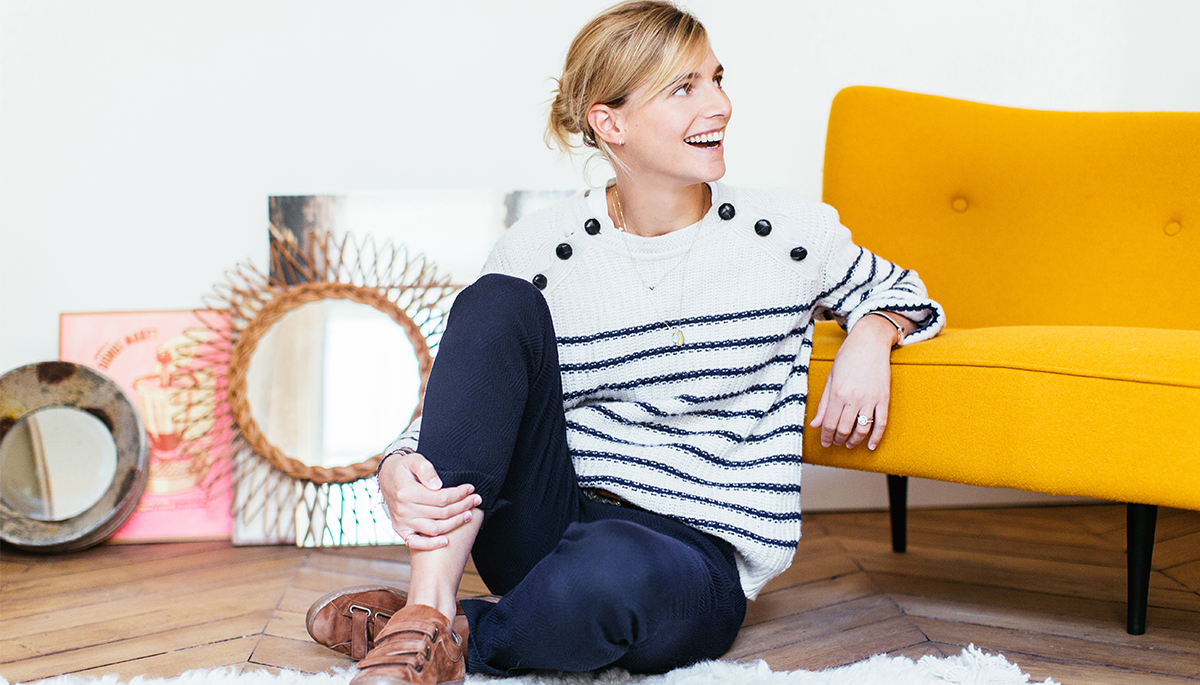 What are the values ​​of Balzac Paris?
Balzac Paris is the literary brand in an era that proposes to consume fashion in a different way: responsible fashion, away from fast fashion, with quality products, sold at fair prices. 100% online and deeply communitarian we give priority to customer service for an unique customer experience and impeccable product.
How was Balzac Paris born?
We often say that it all started with the loss of a key! We were "in the street" with Victorien (my husband) and we were sleeping at Charles's house (our brother-in-law and Victorien's best friend) while we waited for the arrival of a locksmith. It was in front of the TV that we came up with the idea of ​​creating a bowtie brand made in France! It was in 2011! Our brand is called Balzac Paris because Honoré de Balzac has written a treatise on elegant life in which he advises men to dress well. In 2014, Charles and I launched the full-time Balzac Paris adventure to make it a feminine clothing brand distributed exclusively online in ephemeral collections that are held 10 times a year.
Why did you want to collaborate with We Are Knitters this fall?
I'm a fan of knitting but I'm not the queen yet! I am very envious of the girls who are able to knit while they speak and for whom it is so easy! I dream of homemade pretty sweaters for my girls and for myself!
So, isn't We Are Knitters the paradise for knitters who dream of starting from scratch and professionals? The three products of our collaboration are going to fall, with a special mention for the sweater!
What is the relationship between Balzac Paris and knitting?
At Balzac Paris we are very anxious to offer our clients pieces that can work between seasons and years. Our sweaters are made in Portugal with beautiful materials to quickly earn the title of "favorite sweater" in our customers' costumes. More personally, I'm crazy about the sweaters, I think they give a draw quickly for a comfortable appearance.
What is the role of social networks for your brand?
As I said at the beginning, Balzac Paris is a very community brand. We founded our fame in FB and IG! So social networks are paramount for Balzac Paris. We are in constant contact with our clients and they know that they listen to them, they pamper them and that they can interact with us without pretensions.